This is my first anvil, I had been using a rail anvil that you can see in my other posts, it worked great for what it was but I was ready to upgrade. This is my 110lb Vulcan and stand that I made today, let me know what you think.
Start with 2, 2x12x12 untreated boards and cut 6, 23.5in pieces. There is a small piece left at the end of each board I use on each side of the base of the stand.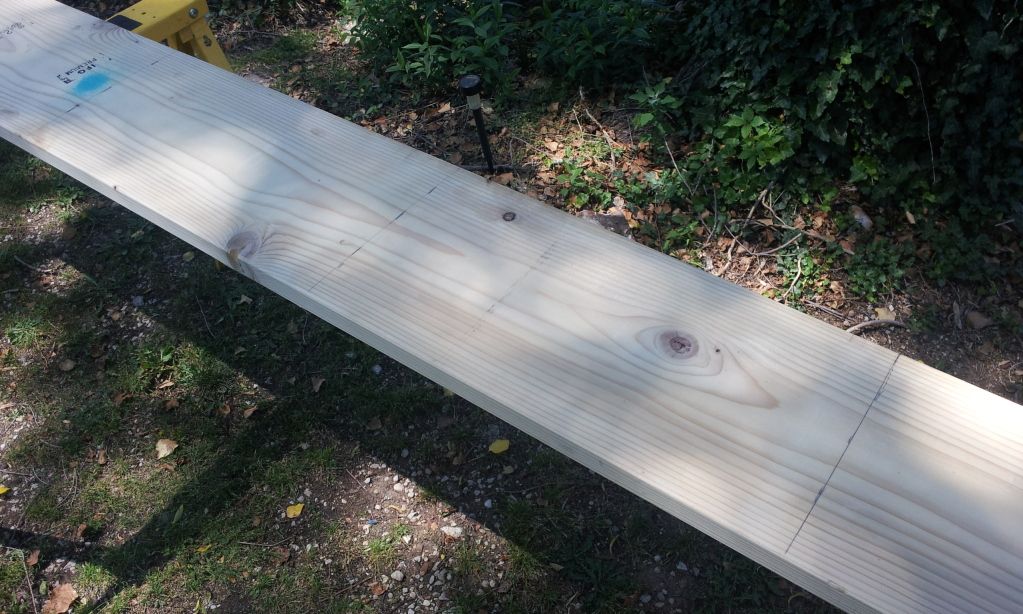 All cut, you can see the matching grain of the two boards, after this pic I arrange them so that they alternate.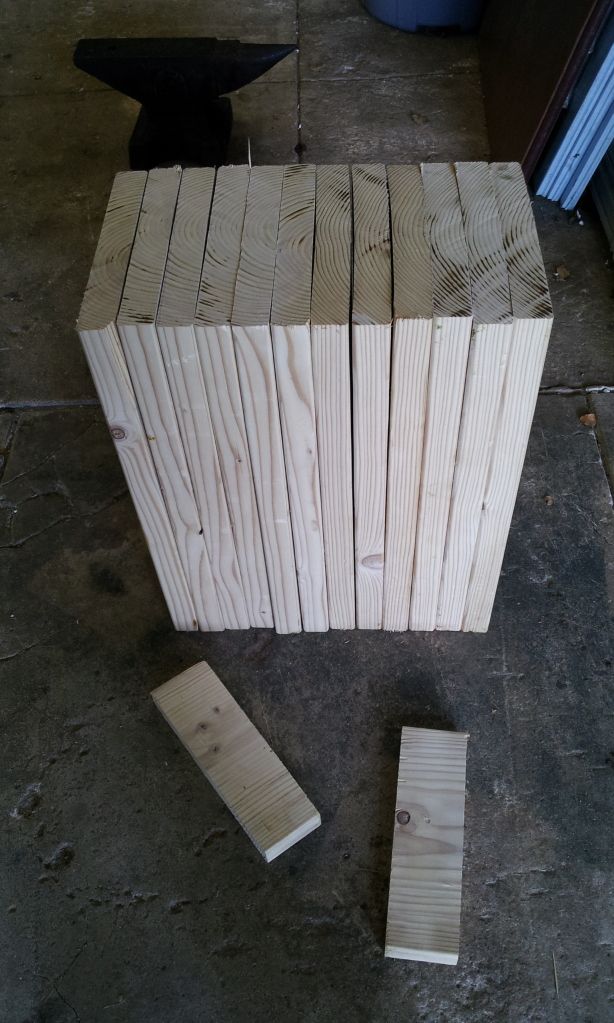 Pre-drill and screw each board down to the previous, 4 screws per board.
Level out with a belt sander.
Trace the base and cut footings on the bandsaw to help hold the anvil steady.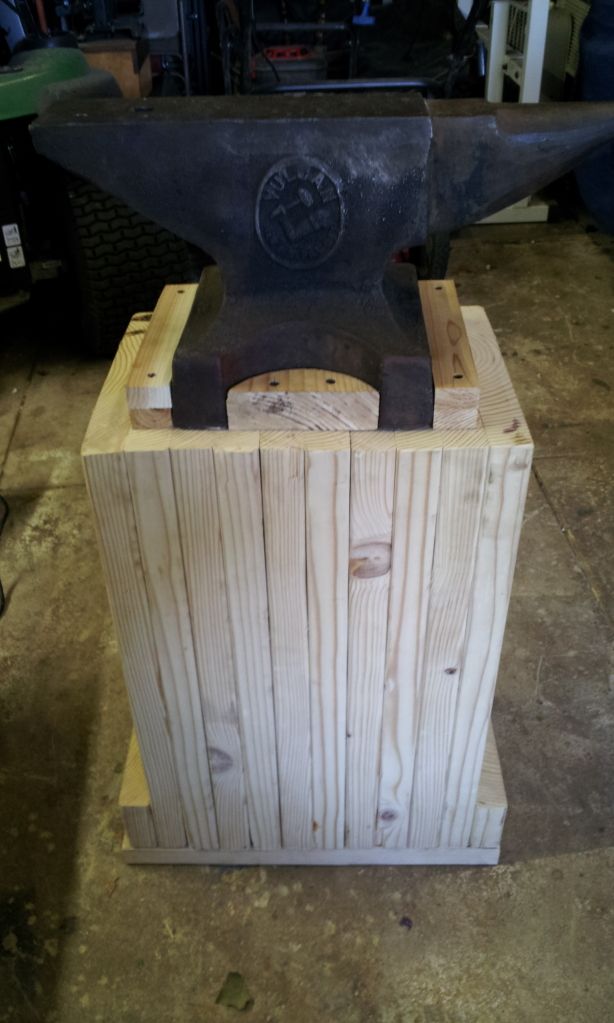 First burn before staining
The stain is just vinegar and a rusty hammer head that I let soak for a couple days.
Stain once and let dry.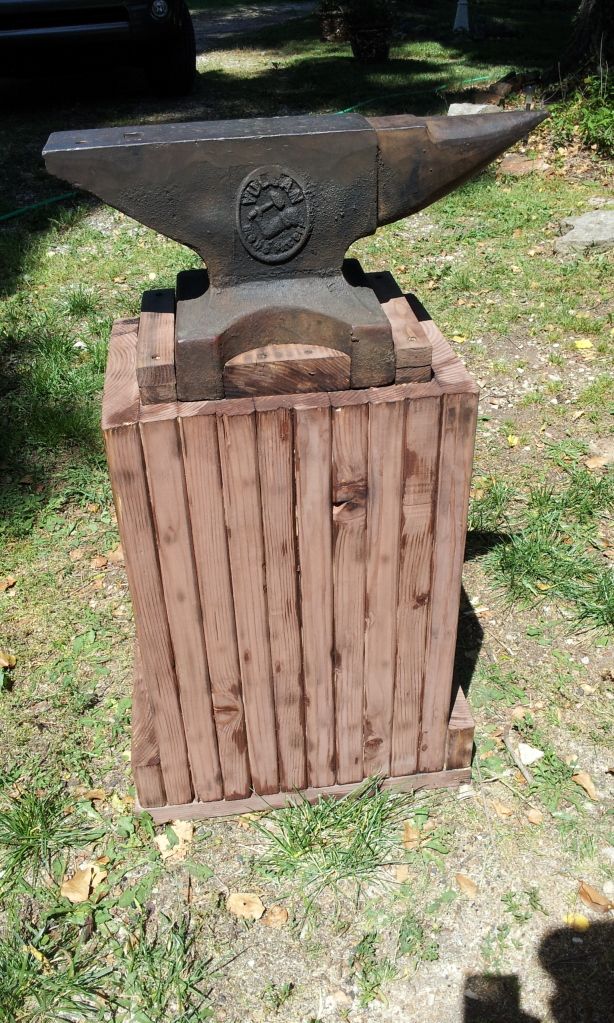 Go over with the torch one more time. Blacksmiths know you can never use too much fire, haha.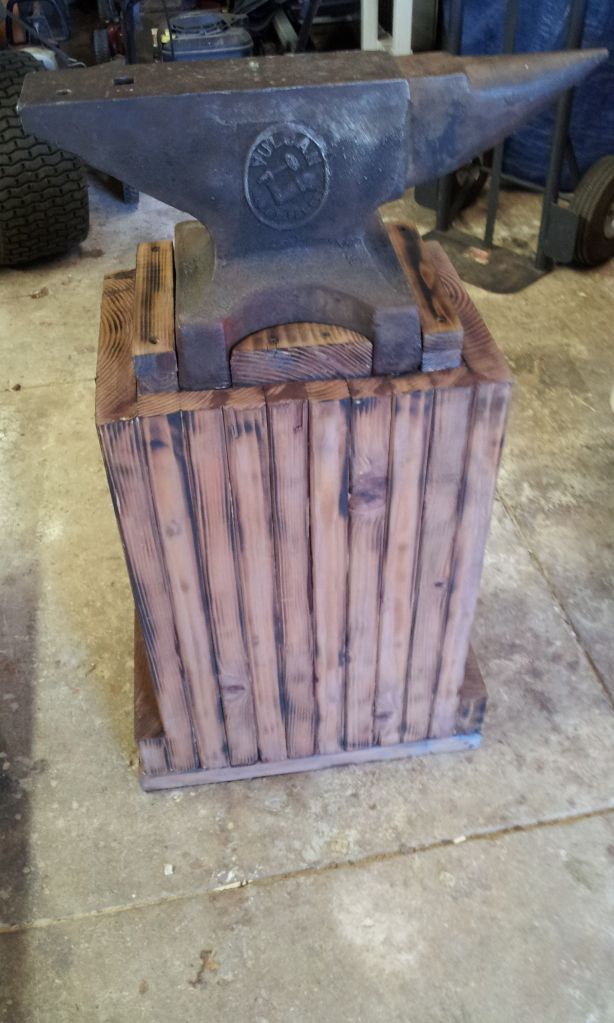 For a tool holder I used an 84" leather strap, cut down to 54" for the main piece, split and cut down for little belt loops with the left over.
First time using the anvil! Punch holes and set the rivets. Under the small straps next to the rivets on the sides I pre-drill and screw the main strap to the base to hold it up and keep the screws out of sight.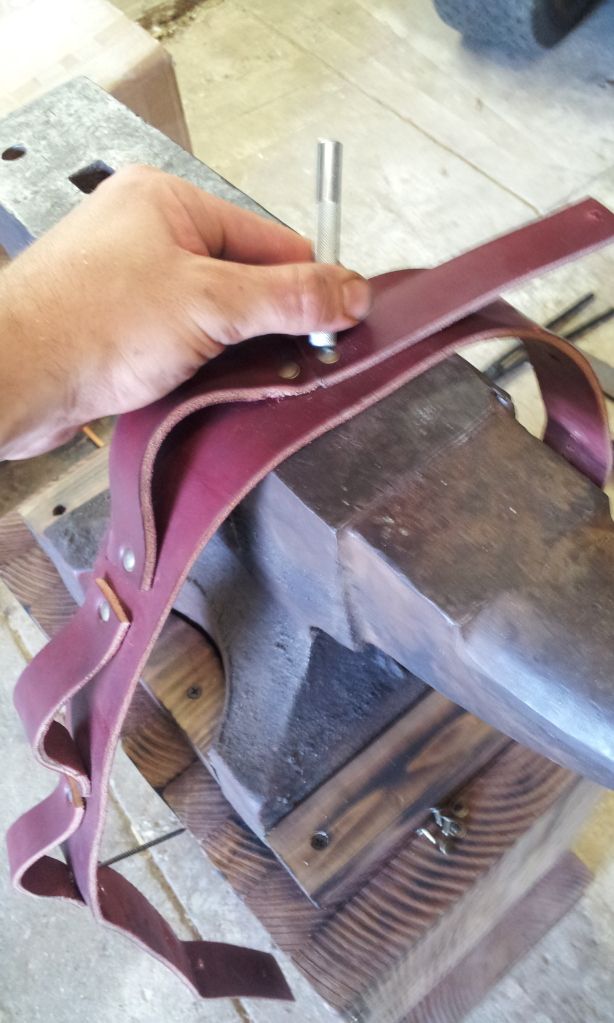 Done