It's been two years or so since I bought the Ray Clontz/Clay Spencer tire hammer plans. I've taken two classes with Clay since then and talked to him a bit about the hammer. I even bought my anvil post and backbone. I just haven't had the time to build the tire hammer. I was able to purchase the Ron Kinyon style air hammer from Phillip Patton of Patton Blades in Fort Wayne Indiana, and have used it quite a bit.
A while back Clay called me and I mentioned the tire hammer in passing. I mentioned having already purchased my anvil post and he asked how much I got it for and if I could get more.
Long story short, he put me in touch with the coordinator for a hammer build in Chapel Hill, North Carolina. I was able to obtain anvil posts for the entire build of 19 hammers. The posts were 6 1/2, 7 1/4, and 7 1/2-inch round and two six-inch square posts. I also built all of the treadles for the hammers.
Anyway, I got to attend the build this past weekend and of course, got a hammer. I got "number 16" so mine is hammer #366.
I'll try to get more pictures of the build and the hammer in the shop. I'm going to get the hammer unloaded tomorrow and then I'll be out of town again for a while. I'll position it when I get back in town.
For now I just need to get it off and put it in the shop.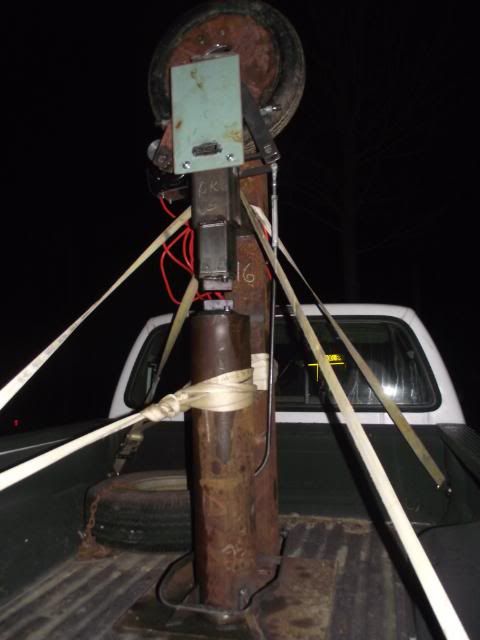 Anyway, that's the latest and greatest at the Fiery Furnace Forge Blacksmith LLC.