After a trip down to the Westpoint forge and a course on toolmaking with John B, I managed to get hold of an anvil and a forge. I am now setting up a workshop at a friends house, who lives a little more remotely than myself.
I thought i'd keep a log of what i'm doing and people can offer advice, or general mockery if they so wish.
Today I went to my friends and he showed me the area at the bottom of his garden that I could use to set up a workshop in.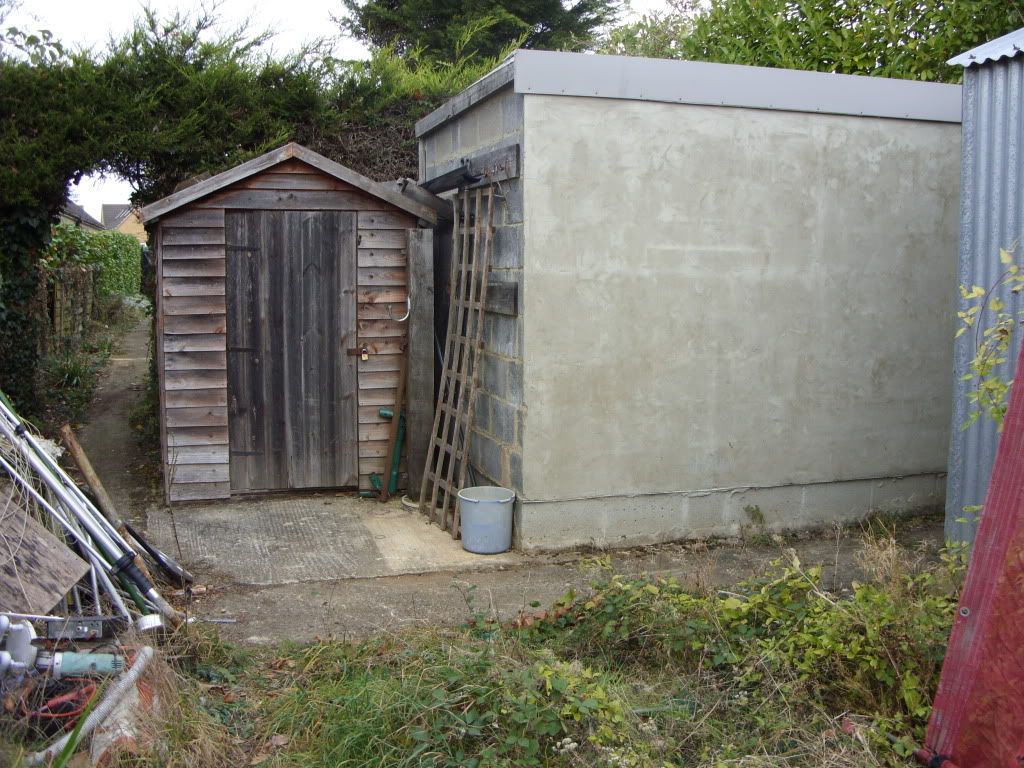 There was a small wooden shed that I could store valuable stuff in and padlock, as well as a larger storeroom made out of breeze blocks.
The storeroom is much larger, but doesn't have a lock on the door. So I decided to store my box full of tinder in there and possibly mount my vice in there as well as its a short walk to if needs be.
Here is an image inside the storeroom, with the vice in rough place and my box full of chopped up pallete to act as tinder for lighting the forge.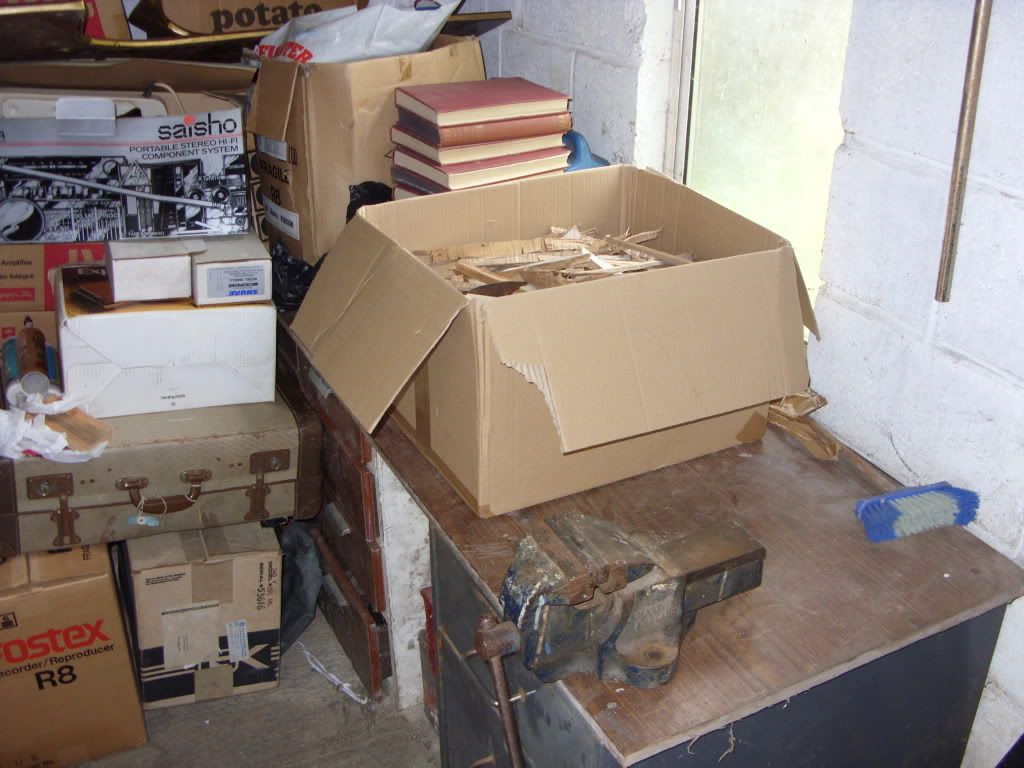 There were also several large bits of metal about that have come off of trucks which I can use. Hopefully they will be useable....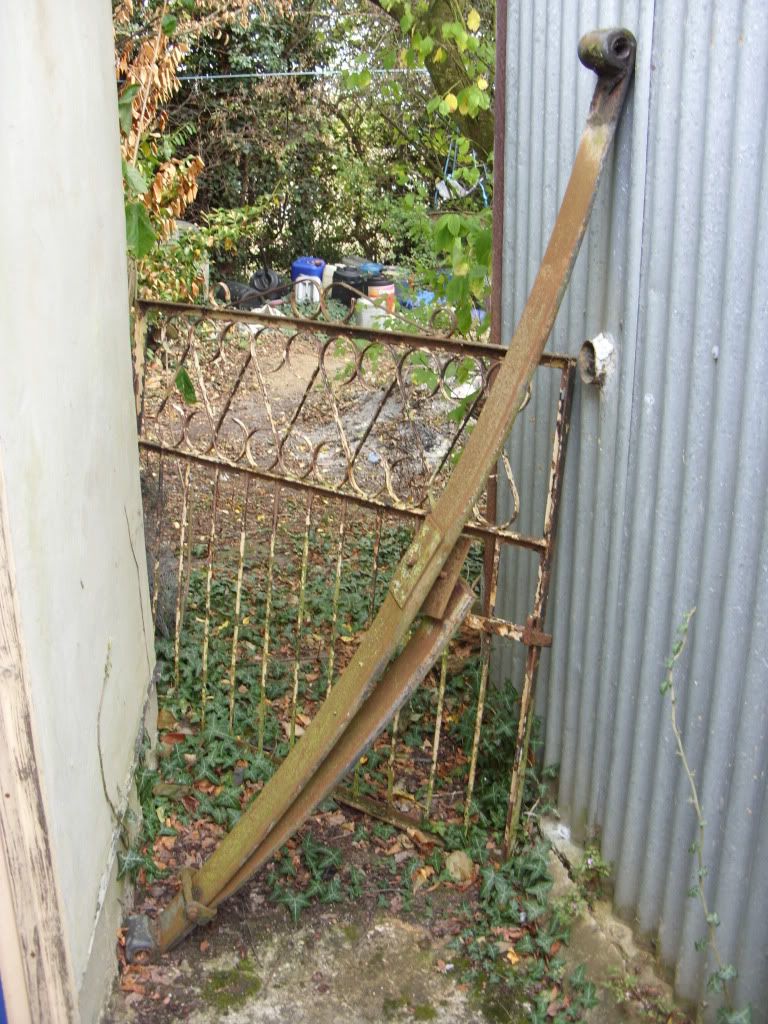 Here are a few images of my forge, which I bought from John.
Top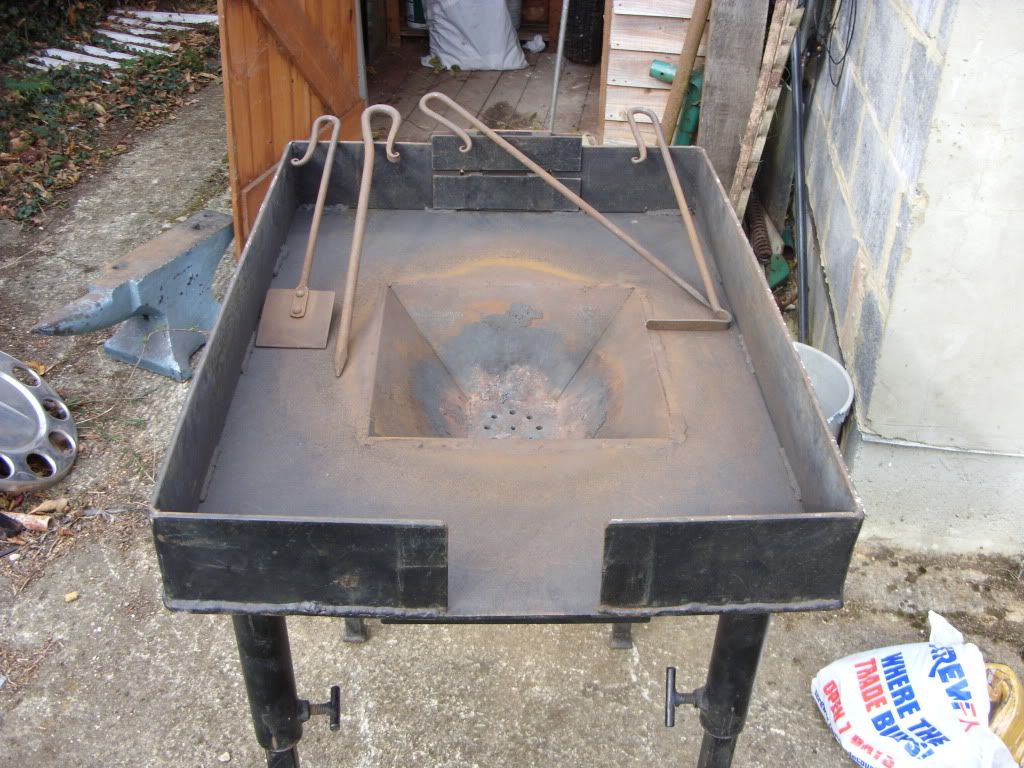 Bottom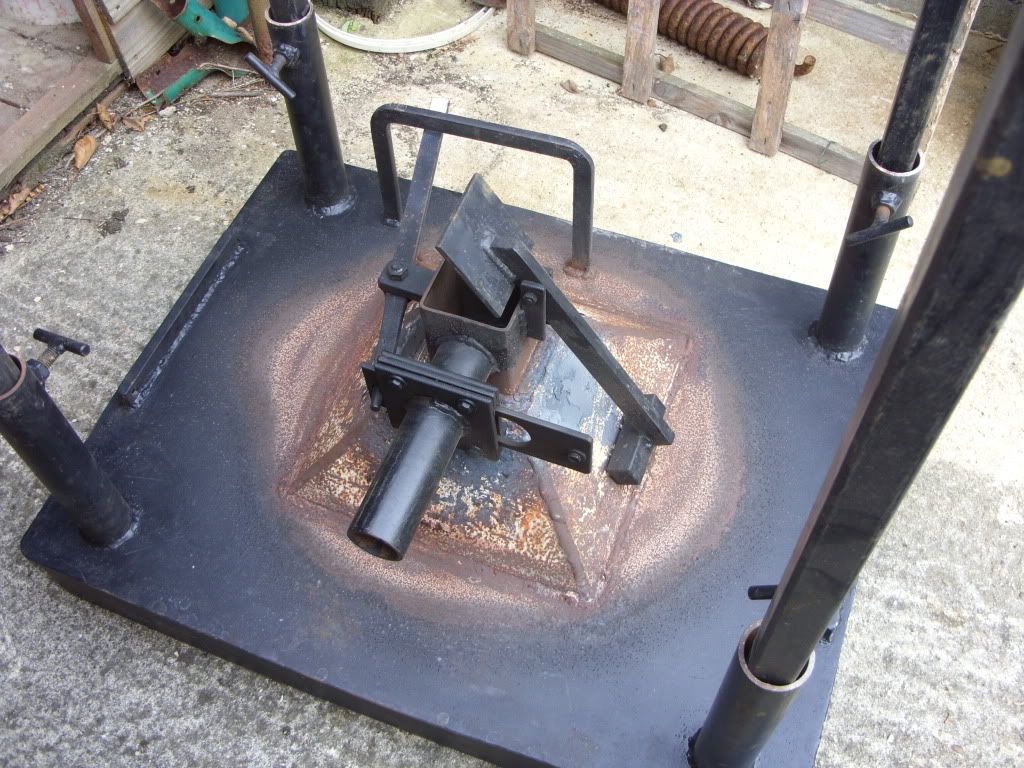 Fire pot
And here are a few images of my anvil. I believe it weighs 100kg.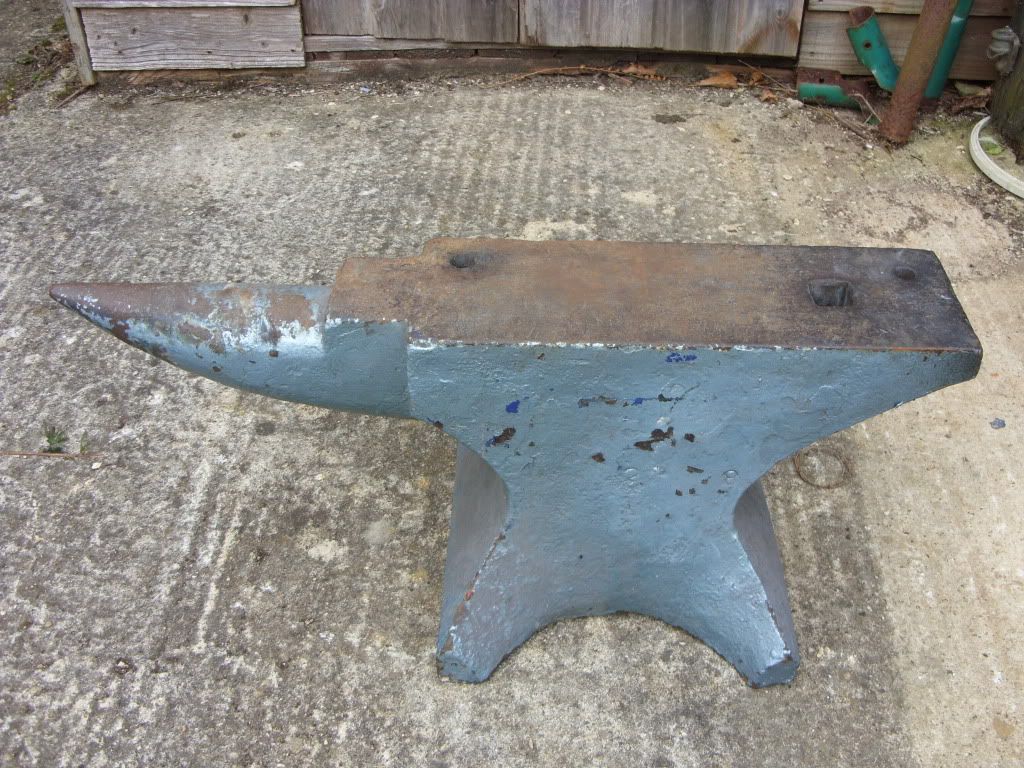 And a top view
Edges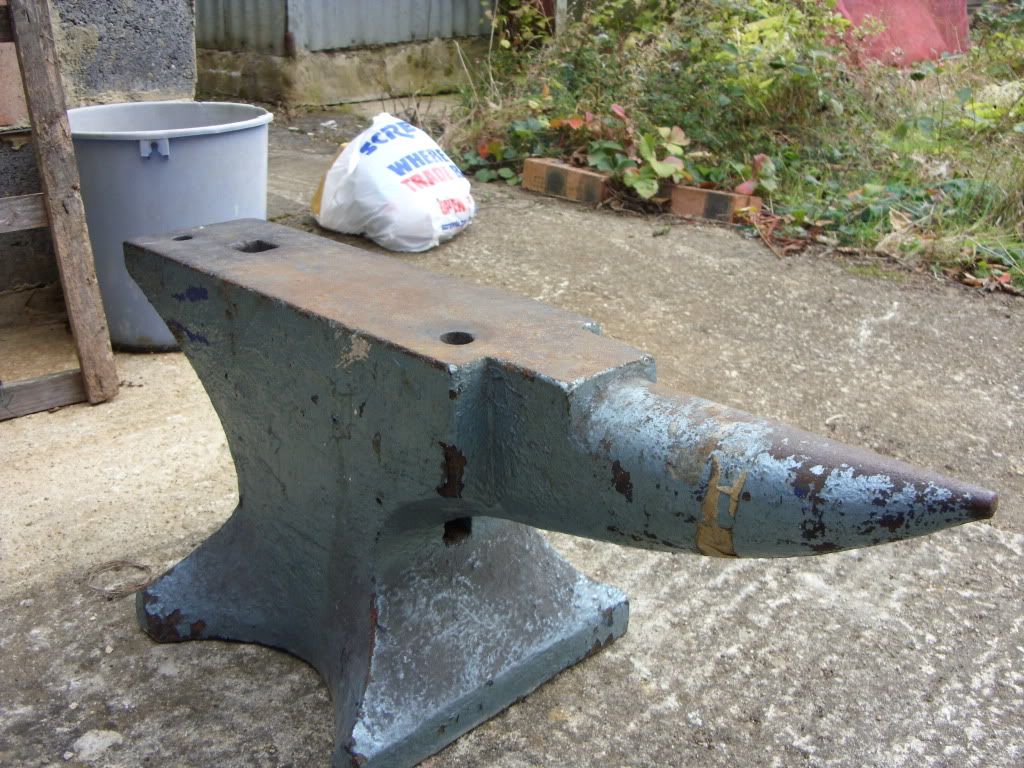 -----------------------
After clearing up some of the random stuff about, I packed my things away in the shed and locked it up.
I also bought myself some safety gear from Screwfix as well. I think getting into good safety habits near the start is a sensible idea.
After getting home I took a few images of my things that still need taking there.
Here is my tree stump, that needs sawing to height.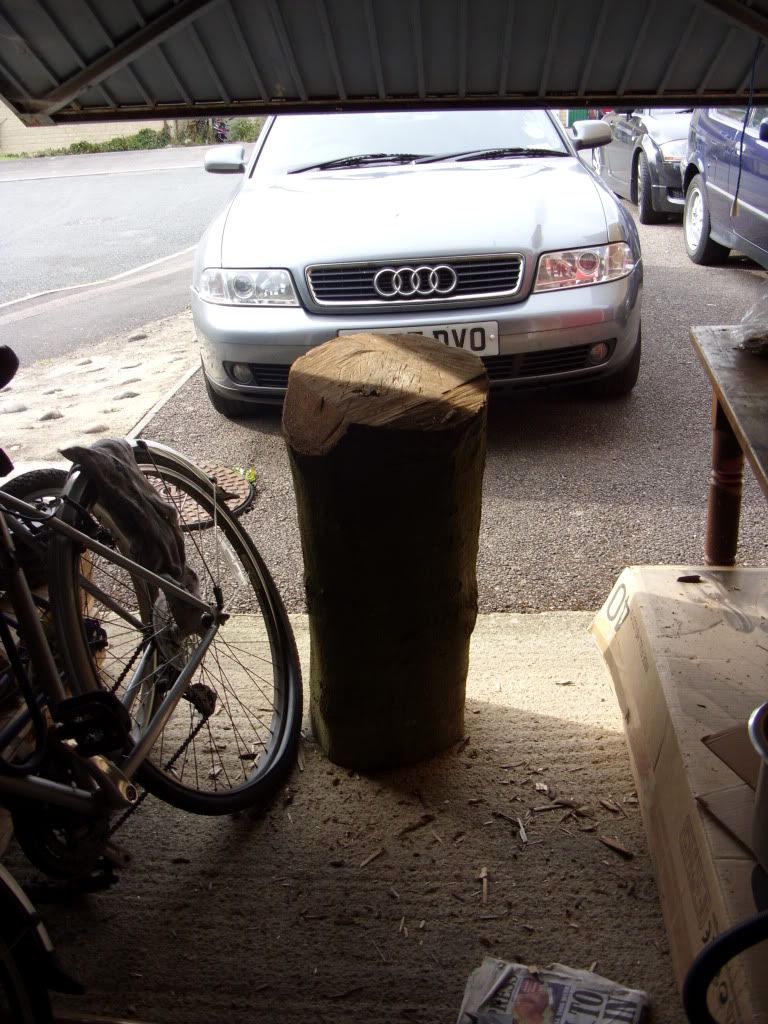 Once the top is sawn off with my friends chainsaw I will place it on a paving stone to keep it level, then plane it off flat and treat the wood to slow its splitting.
The top piece that is sawn off will become a chopping block for the chopping wood.
The following image shows a load of tables from work that were hacksawed apart and were going to be skipped. I took them away (after getting permission I might add) and aim to make some tool racks out of them. The spare stuff will go on to making a stand that will hold my sink, and act as a quenching recepticle.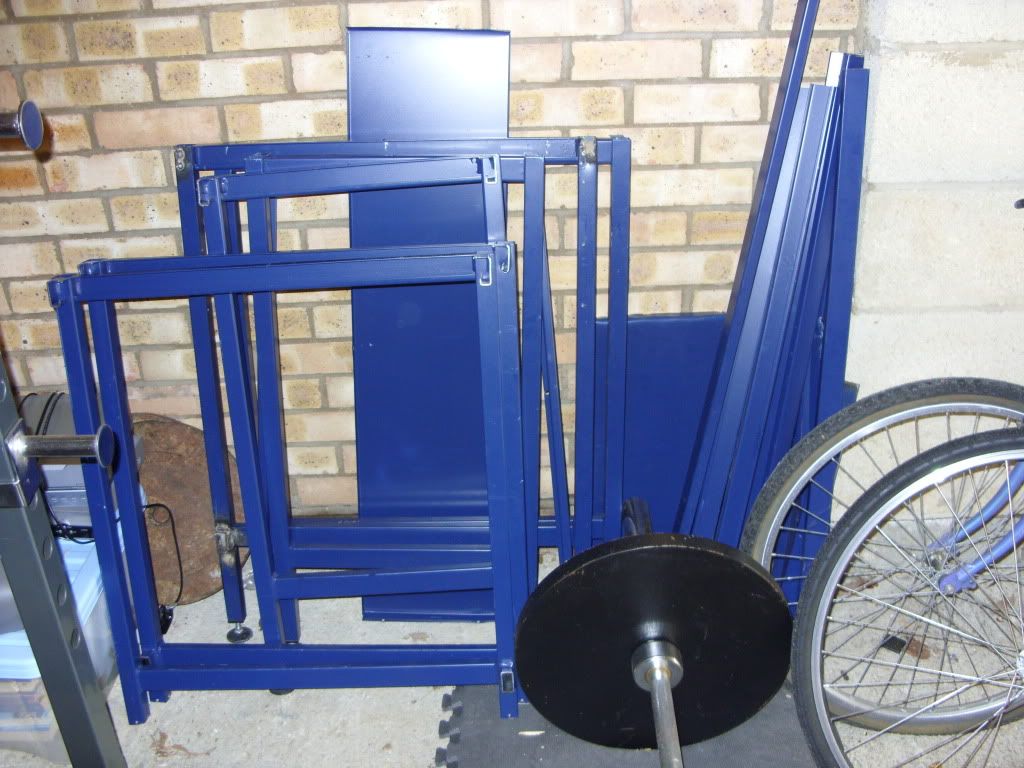 More images and info to come, as I progress with things!