Here is an interesting piece I did a while ago! A pastor in IN. wanted me to make some crucifixion spikes for a sort of object lesson he was doing. I did about 6 of them. They are 100% to scale, functional, and authentic. 8 inches long and 1/2-5/8 at the thickest.
They were forged out of RR spikes!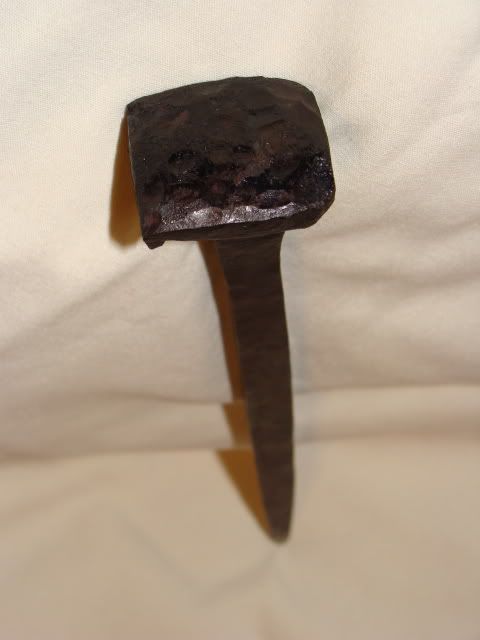 Anyone else ever done any?
Thoughts???
Dave